Bolte Medical Urgent Care Center NYC
is conveniently located at 141 East 55th St between Third and Lexington Avenues, Midtown Manhattan - East.
We are easily accessible by subway (E, M, 4, 5, 6, N, Q and R lines).
We are not a 24-hour walk-in facility: Same-day appointments are available to prevent time spent in a waiting-room.
We do not accept health insurance: Medical invoices are provided to our patients for insurance-company reimbursement.
Medical Director:
Thomas J Bolte, MD
Thomas J. Bolte, M.D., P.C.
Urgent Care Center Midtown East Manhattan NYC
(212) 588 - 9314 by Appointment

urgent care :: sore throat treatment :: ear infection :: sinus infections / sinusitis :: urinary tract infections / uti :: prescription and medication refills :: medical housecall service available :: nyc midtown manhattan east
Bolte Medical Urgent Care Center NYC offers prompt, affordable same-day urgent care appointments at our convenient and comfortable nyc midtown manhattan medical office. Same-day appointments prevent the waiting room time associated with nyc hospital New York City ER visits. We provide urgent care nyc treatment of colds, flu and sore throat, strep throat infection, ear infection, hives, rash and other ailments requiring urgent attention. We offer the rapid strep test for evaluation of sore throat and recurrent strep infections. We also provide prescription and medication refills for travellers and patients unable to reach their primary care physicians.
Medical Services:
Please note: Evaluation of palpitations, heart discomfort, unstable angina and abdominal pain require immediate emergency room evaluation and 911 called immediately
Pharyngitis or sore throat, sinus congestion or sinusitis, ear discomfort or otitis
Chronic and acute sore throat infections.
Quick strep throat test, throat culture, antibiotic medication for strep throat treatment and assessment of recurrent strep throat
Allergic or tension headache, migraine & fever
Acute bronchitis & pneumonia
Asthma or allergic reaction
X-ray referral for chest or bone problems
Strains / sprains
Cystitis / urinary tract infection; antibiotic for uti; treatment for recurring uti, chronic uti, recurrent uti.
Colitis or traveller's diarrhea & constipation; food poisoning symptom assessment, food poisoning treatment.
Blood & urine testing
EKG / electrocardiograms
Pregnancy testing and morning after pill assessment
Sexually Transmitted Illness or Disease ( STI / STD ); STD testing / STD treatment
Drug & medicine prescription renewal, medication refill
Travel-related back pain
Bolte Medical Urgent Care Center Receives "Best of Local Business" Award
The USCA "Best of Local Business" Award Program recognizes outstanding local businesses throughout the country. Each year, the USCA identifies companies that they believe have achieved exceptional marketing success in their local community and business category. These are local companies that enhance the positive image of small business through service to their customers and community. Various sources of information were gathered and analyzed to choose the winners in each category. The 2009 USCA Award Program focused on quality, not quantity. Winners are determined based on the information gathered both internally by the USCA and data provided by third parties. About U.S. Commerce Association (USCA) U.S. Commerce Association (USCA) is a Washington D.C. based organization funded by local businesses operating in towns, large and small, across America. The purpose of USCA is to promote local business through public relations, marketing and advertising.
Yahoo Local User Review:
"I was able to communicate directly with the physician upon calling and had an appointment the very same day. He offers the best price for a comprehensive medical review and looks out for the college student with limited funds. Great interpersonal skills, very easy to talk to, Dr. Bolte really makes you feel comfortable divulging your medical history. This was not only due to his demeanor, but one can tell that confidentiality is a priority in his office. I would highly recommend this physician above all others."
Patient-review from Do-It-Yourself Healthcare:
"I'm a 22 year old freelancer. My savior was Dr. Bolte, who I found while googling Urgent Care after coming down with an awful kidney infection without insurance. He saw me Thanksgiving weekend, prescribed the right antibiotics, and gave an amazing pep talk about everything a person should know about navigating the city without insurance. I have recurrent UTIs, and on Thanksgiving night I found myself in bed with a 104 fever and bloated kidneys. Dr. Bolte is a saint."
- J, New York. February 18, 2009 10:48 am. Recommended by 10 Readers. from "
For Uninsured Young Adults, Do-It-Yourself Health Care
," NY Times by Cara Buckley.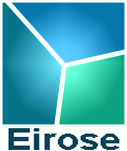 By using the information in this website, you accept our
Terms of Use
.
Please review them
. The consumer health information on boltemedical.com is for informational purposes only and is not a substitute for medical advice or treatment for any medical condition. You should promptly seek professional medical attention for any health concern, and consult your doctor before utilizing any information from this site. Copyright ©2013 Thomas J Bolte, MD, PC. ~ All rights reserved.