Doctor Tom Bolte in the News
Thomas Bolte, MD
Dr Thomas Bolte is an Internist, Comprehensivist and medical mystery diagnostician. In an article "
The Real Dr. House
" Discover Magazine calls Dr Bolte "master of the differential diagnosis" and "zebra hunter" who "solves the medical mysteries no one else can." Maxim Detox-Russia magazine similarly published "
The Original House
." Bolte was featured as "
New Yorker of the Week
" by Columbia University, and named "
Doctor Wheel-Good" (New York Post) and "Doc-N-Roll" (television's Fox and Friends), who featured Bolte making midtown house calls on rollerblades.


Dr Bolte was featured in "Orthodoxy and the World" Magazine-Russia, who expressed interest in his essays on spirituality, intuition and religion, as well as his practice of medicine. Dr Bolte was also featured in Galore Magazine (Germany) (see below).

Dr Bolte appeared on MSNBC with Dr Nancy Snyderman, the Montel Williams Show, Fox News with E.D. Hill, Fox and Friends, and Sabado Mediodia-Univision. His midtown clinic Bolte Medical received the 2009 U.S. Commerce Association award, given to small businesses for excellence in customer and community service.

In his spare time Dr Bolte writes books, poems and music, and is an avid carpenter and fisherman. He is currently preparing a collection of his most interesting medical cases for publication, and a medical textbook on solving medical mysteries.
MSNBC with Dr Nancy Snyderman
"Sweat lodge deaths raise questions"
October 12, 2009: Arizona investigators are looking into the possibility of criminal negligence after two people died, and more than a dozen sickened, in a sweat lodge retreat. Dr. Nancy Snyderman talks with alternative medicine specialist Dr. Tom Bolte about the qualifications of new age healers.
GALORE Magazine Interview (Germany)
Dr Thomas Bolte interviewed by GALORE Magazine , released September 30, 2009. The interview is in German. (excerpt below)
Galore: "Was lässt sich also über den Bezug zwischen Kopf, Körper und Geist sagen?"
Bolte: "Es gibt Studien, die zeigen, dass selbst Gebete bei der Heilung helfen können. Und das kann nicht durch einen Placebo-Effekt erklärt werden. Ich bete immer für meine Patienten. Ich denke einfach, es wird ihnen bestimmt nicht schaden. Vielleicht bewirkt es überhaupt nichts, aber es kostet niemanden etwas. Und die Statistiken fielen besser aus als diejenigen aus Studien zu Impfungen. Trotzdem machen wir letztere zur Pflicht."
Galore: "What is the relationship between mind, body and spirit?"
Bolte: "There are studies which show that prayer helps the healing process and the results cannot be solely attributed to placebo effect. I always pray for my patients. I just think it will certainly not harm them and even if it doesn't help at all, there was still no harm done. (
So I've satisfied my obligation to "primum non nocere" or "first, do no harm.
") Statistically the prayer studies showed better results than the original studies on vaccinations. Nevertheless, we make the latter a duty."
Discover Magazine (USA)
The Real Dr. House
. Discover Magazine, Medical Mysteries, p.42, 26 jun 2007
Domingo Espetacular (TV Record, Brazil)
Medico de Nova York garante ser verdadeiro Dr House
O médico da série Dr. House trata de doentes que sofrem de doenças misteriosas. Em Nova York, Dr. Bolte soluciona casos aparentemente sem solução. O trabalho de diagnóstico do médico é parecido com o de um investigador. Os pacientes precisam preencher uma ficha detalhada, com 30 folhas. Mar 2010
Maxim Detox (Russia)
"Original House"
Maxin-Detox Magazine, Spring issue, 2009, pp 52-57.
Columbia University Television
Dr Thomas Bolte featured as "
New Yorker of the Week
" on CTV News. Doctor Bolte makes a house call visit on rollerblades to Manhattan's west side and discusses life as a doctor in New York City: Running an urgent care practice, making house calls and solving medical mysteries. Reporters Jordan Smith and Eliza Browning.
"Instead of sailing down the Mississippi, he's rolling through the chaos of midtown."
-CTV News Reporter Jordan Smith. 02.29.2008
The Montel Williams Show
Dr Thomas Bolte discusses pulmonary hypertension, porphyria and colon cancer with Montel on the Montel Williams Show. Three patients reveal their long and difficult journies in getting the correct diagnosis and treatment of their illnesses. Show entitled "Mystery Diagnosis: A Fight for my Life" aired March 25, 2008, Fox-Channel 5.
MONTEL - June 19, 2008, Syndicated - Every year, millions of Americans fall prey to real-life medical mysteries. Discovery Health Channel's "Mystery Diagnosis" chronicles the way people deal with the turmoil of these baffling medical conditions. This show examines three people with mysterious illnesses and speaks to Dr. Thomas Bolte, an expert who has solved some of medicine's most unusual anomalies.
Fox & Friends
Interview with medical detective Doctor Thomas Bolte, a Manhattan-based doctor known for solving difficult and unusual medical mysteries. Discussion on rollerblading to house calls. Hosts Kelley Wright, Greg Kelly and Paige Hopkins. Saturday Aug 11, 2007, on Fox Cable Network.
Guiding the Quest Binghamton Alumni Journal, Fall 2003
Bolte Medical Receives 2009 New York Award
WASHINGTON D.C., June 8, 2009 -- Bolte Medical has been selected for the 2009 New York Award in the Physicians and Surgeons category by the U.S. Commerce Association (USCA). The USCA "Best of Local Business" Award Program recognizes outstanding local businesses throughout the country. Each year, the USCA identifies companies that they believe have achieved exceptional marketing success in their local community and business category. These are local companies that enhance the positive image of small business through service to their customers and community. Various sources of information were gathered and analyzed to choose the winners in each category. The 2009 USCA Award Program focused on quality, not quantity. Winners are determined based on the information gathered both internally by the USCA and data provided by third parties. About U.S. Commerce Association (USCA) U.S. Commerce Association (USCA) is a Washington D.C. based organization funded by local businesses operating in towns, large and small, across America. The purpose of USCA is to promote local business through public relations, marketing and advertising.
We Live in Interesting Times
// Live Journal, 17 Aug 2008, "DMSA chelation challenge and an Inspiring Medical Practice." Includes comments from one of Dr. Bolte's patients: "It was a very long initial consult, but I liked it and towards the end didn't really want to leave. ...He was very nice."
"The future of nutrition in medicine, case study of a medical mystery." // Presentation by Dr. Thomas Bolte at WWRL 1600AM's "Heart 2 Heart" Town Hall Forum on Health, NYC College of Technology, Klitgord Auditorium, Brooklyn, NY. 25 Apr 2009.
"Diagnosis to go" // Binghamton University Magazine, by Matt Eisenberg. 2009.
"NYC EMS Roasts Their Drugs" // NY Post, p.18, Sunday 11 Jan 2009, "Bad meds too hot to hand out"
"Doctor Wheel-Good is On-Call" - NY Post, p.9, Sunday 05 Aug 2007
In-Line Skating
Expert Jo Ann Schneider-Farris of
About.com
interviewed Dr. Thomas Bolte about incorporating in-line skates into his medical practice. 21 Aug 2007
Ready Freddy Survival Kit Fox News.com with E.D. Hill, 27 jan 2007
"Doctor gets to his patients by rollerblading" Nosy Snoop: Weird But True and Bizarre * Odd News, 07 Aug 2007
"New York doctor rolls by traffic" - NEW YORK, Aug. 5, 2007 (UPI) --
SHBA, doktori i urgjences shkon ne spital me patina - Balkanweb.com 10 aug 2007
Google Groups Discussion
"Where is Dr. House when you need him? You need to find the real-life version!" ...
Diagnosis eludes hopeful family - Mike Kilen of ALS Independence and DeMoines Register interviewed Dr. Thomas Bolte 19 Aug 2007 concerning 15 year-old Alexandria Hermstad of Storm Lake, Iowa, who battles a neurological disorder evading diagnosis.
Interesting Articles in the News
H1N1 Just Isn't That Scary: Why There's No Reason to Go Overboard with Swine Flu Hysteria
Writer
Joshua Holland
reports on the relativity of Swine Flu awareness and it's impact on the public
Snake Oil, or Snake Eyes: How We Lose $Billions to the Pharmaceutical Industry.
Enlightening article reveling pharmceutical industry's impact on our 2 trillion dollar health care system. In 2004, NCEP (National Cholesterol Education Program)panel members decided to sharply lower the value at which cholesterol medication should be initiated, which ultimately translates into billions of dollars of increased profits for makers of cholesterol-lowering drugs. 8 of the 9 NCEP panel members have financial ties to the pharmaceutical industry... Anyone sense an issue of conflict of interest?
Study Probes Heart Risks and Diet Soda
Both diet- and non-diet soda have been linked to increased heart disease risk. Both Perrier and Pelligrino mineral water are not...
Recent study suggests carbonated beverages not linked to osteoporosis risk
Phosphorus in carbonated beverages has been previously linked to increased urinary calcium loss, which may contribute to osteoporisis. This study suggests otherwise, though caffeinated beverages cause increase urinary calcium excretion but probably to no significant degree. I usually recommend drinking horse-tail tea, intermittently, just in case... Horse-tail tea is rich in minerals, and can take the place of a mineral pill (ask your doctor about it).
"The more you learn, the more you grow, and see there's so much more to know..." - tjb
Interesting Botanicals: Passionflower
Passion fruit dates back to the Aztecs and Incans, who grew them for thousands of years. The plant itself posesses unbelievable beauty. Click the pic to learn more about passion flowers. Passion flowers contain compound called flavonoids which have antispasmotic and calming properties. They are prescribed by herbalists for irritability, anxiety and insomnia. Significant amounts are exported from the US to Europe where herbal remedies are a more widely accepted medical practice. The sedative effects are non-addicting, and there is no associated drowsiness. These gifts from nature are also nice to look at. Passionflower should not be taken during pregnancy or without the supervision and guidance of an herbalist or doctor trained in passion flower's medicinal uses.
Nipponanthemum nipponicum (Montauk Daisy)
thomas j. bolte, m.d., p.c.
141 east 55th street, suite 8-h, new york, ny 10022 USA
(212) 588-9314
Mór Úll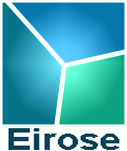 By using this service, you accept our Terms of Use. Please read them. The consumer health information on boltemedical.com is for informational purposes only and is not a substitute for medical advice or treatment for any medical conditions. You should promptly seek professional medical care if you have any concern about your health, and consult your physician before applying any information from this site. Copyright ©2011 Thomas J Bolte, MD, PC. ~ All rights reserved.
disclaimer